Plaque Placement for a Choroidal Melanoma
MUSC Health ophthalmologist George N. Magrath, M.D.,  narrates video footage showing the placement of a radioactive plaque to treat choroidal melanoma. Plaque brachytherapy, in which a gold disk or "plaque" studded with radioactive seeds is custom fit to the tumor and seated in the back of the eye, is a potentially vision-saving radiotherapy for patients with choroidal melanoma.
Related Presenters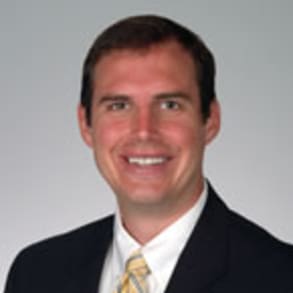 Dr. Magrath is a board certified ophthalmologist. He enjoys taking care of patients with any and all eye conditions. In addition to general eye conditions such as cataracts, glaucoma, age related macular degeneration, and diabetes, Dr. ...